Do nothing by half measures.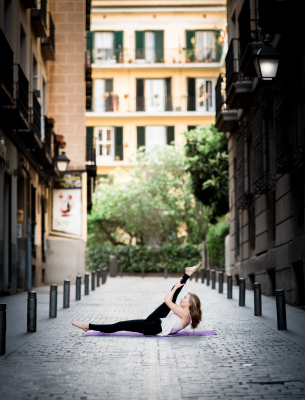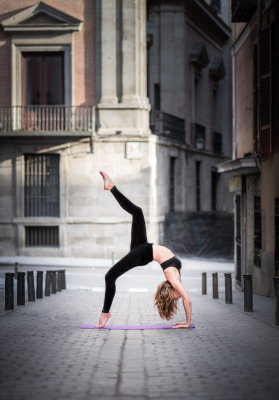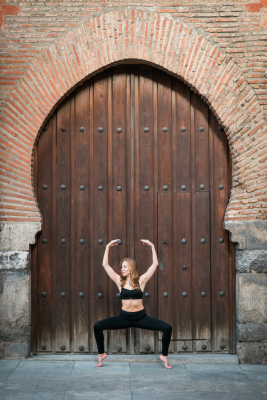 Dynamic and slow static stretches are incorporated into every class to increase joint mobility. You'll notice a greater range of motion after just a few classes, and hips will feel looser and more open with continued practice.
The combination of isometric and isotonic movements and gentle stretching lengthens muscles and builds suppleness, creating a long, toned, and very beautiful physique. 
All classes utilize body weight to build strength and endurance without creating bulk. You will feel stronger and more balanced, and results will be visible. Create a core that invokes envy. 
Like with any exercise regimen, the benefits of Pilates are varied and personal. However, regular practitioners can expect a noticeable increase in core strength, an overall more toned physique, improved balance and coordination, better posture, and a heightened sense of emotional wellbeing. What's not to love?
What is Pilates?

Pilates is a form of mat science that emphasizes improving core strength and stability. The core is engaged throughout all exercises, and many of the exercises require great balance and coordination. Strength and flexibility are developed, while some moves also provide a light cardio element. Workouts will leave you feeling a little bit sore and a whole lot empowered.

What is barre?

Barre is a fusion workout that combines elements of Pilates, yoga, and ballet. Workouts target all muscle groups with special emphasis given to the lower body. Standing exercises, such as squats and pliés are performed at a ballet barre, and there is plenty of stretching. With continued practice, muscles will be stronger and longer, and your grace will rival that of a professional ballerina!

Who should do Pilates?

Everyone! Pilates moves can be adapted to suit people of all fitness levels and ages. If you have experienced injuries in the past, particularly back injuries, strengthening the core can help prevent future problems. Because Pilates is lower impact than many other exercise regimens, there is a lower risk of injury. Workouts are fun, and the learning curve is fast. You will be amazed by what you can do!

Elevate your spirit!

The creator of Pilates Joseph Pilates said, "Pilates develops the body uniformly, corrects wrong postures, restores physical vitality, invigorates the mind, and elevates the spirit." Come elevate your spirit today!
Fresh to Death's YouTube channel is now live! Hit 'subscribe' to feel so fresh, so fly with new videos every Tuesday!